Dorado Office Chair-$149.99 Target.  Already out of stock.  Come back!  3 out of 4 reviewers liked this one.
Ikea Henriksal Chair–  It's upholstered so it's got to be more comfortable than the chair I'm sitting in now.
Ikea Skruvstka Chair– $149.  Husby might go for this one!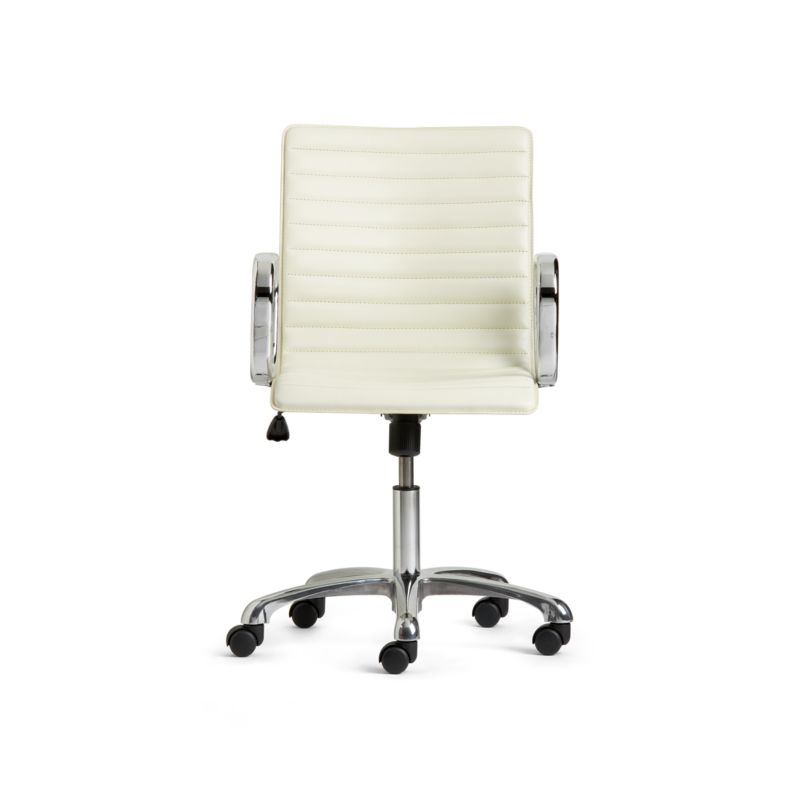 Crate and Barrel Ripple Ivory Leather Office Chair $299.00 Uh. Oh.  Husby is going to want this one. Me too, but what a splurge!  I am going to try to talk him out of something I want.  Why do I do this?  And look at it below, from the side!  Oh, you sweet thing you!  Okay, in case you think I'm nuts for considering talking my husband out of this, I guess I should tell you my reservations.  Our double-desk is on carpet.  So, we don't really need wheels.  It is also in a living space, so I'm wondering if we should go with a comfy upholstered side chair that can also double as a guest chair.  Not that guests wouldn't want to sit in this number, but I just mean a more traditional looking non-desky chair.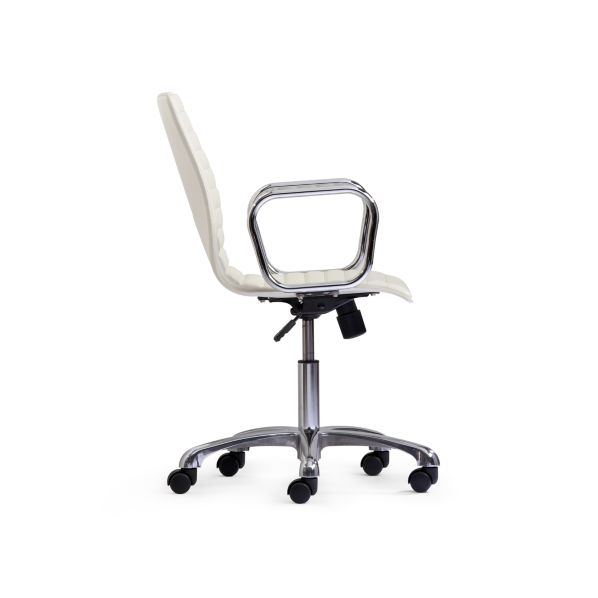 Pantograph-For those of you who have never used these, I've just started and they are fun!  When I'm working on a portrait that will be done to a much different scale than the original photo, the pantograph can be a good way to change the scale accurately.  It traces over the orignal with a 'dummy' pencil and creates an enlarged (or reduced) version with the other pencil.  You just choose the ratio and put the pantograph together on the ratio you want to use.  I have found that, sadly, it does not replace the need for drawing ability, because it doesn't really make the person's face look like the person.  But, it can give you helpful landmarks so you don't have to reinvent the wheel.
Graham and Brown Wallpaper– I find this inspiring!  I don't think it will go in my office but in the closet near my office.  It's a hogpile and I think putting this special paper in it will invite order.  When I have a chance to put up little pieces of artwork, it motivates me to be neater.  See?  All those psychology classes paid off.  I'm tricking myself out of being a slob!